We are an Italian Foundation born in 2019 to gather the experience of 20 years of collecting and love for horses by a mother and her daughter.
We have headquarters in Paliano, Italy and in Xi'an, China, and we organize thematic exhibitions in Italy and abroad.
Mission
Expand the educational horizon of children by promoting a positive relationship with the horse also through art, culture and the knowledge of the world.
Maria Vittori
President
Bruno Grassetti
China Friendship Award Winner
Claudia Bettiol
Engineer and Publisher
Foundation is born
We could not wait any longer and on July the 18th we went to the notary to give birth to the Foundation and start a new path in the horse world. A special day full of dreams. For the moment we are three members: the president Maria Vittori, the councilors Bruno Grassetti and Claudia Bettiol.
F.I.S.E. agreement
Marco di Paola, president of FISE – Italian Equestrian Sports Federation e Maria Vittori, president of the Horse Museum Foundation, sign the memorandum of understanding for the promotion of horse culture, during the Cavalli event in Rome organized by Fieracavalli Verona.
Videos of our speech in China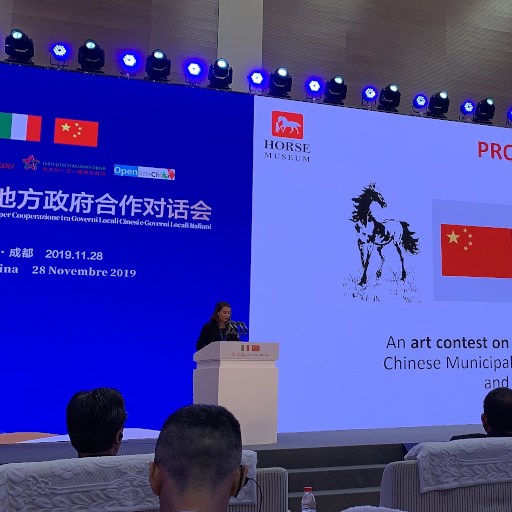 Horse Museum Foundation at the "Forum on cooperation between Chinese and Italian local governments".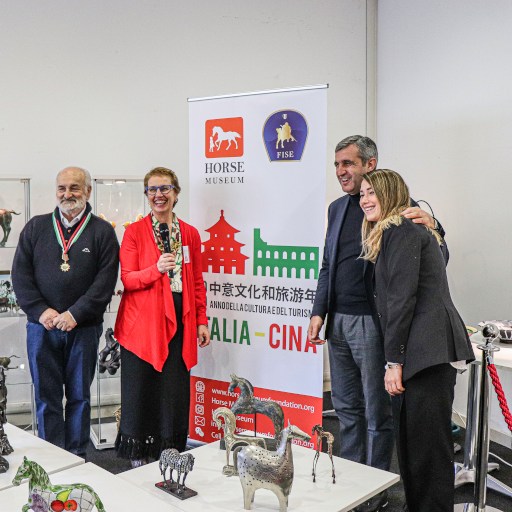 Horse Museum Foundation and F.I.S.E. - Celebrating the year of Italian and Chinese Culture 2020.